Mother's Day is an occasion held in various parts of the world to honor the women who have helped us grow. On this day it is customary to give your mother a gift in order to show appreciation for all she has done for you. This year, at Socarrat Paella Bar in New York City, we are offering you our very own Mother's Day special in the form of a classic Spanish paella. 
This special is called Mama's Lobster Paella, and combines a variety of scrumptious ingredients including lobster, calamari, scallops, shrimp, mussels, clams, scallions, and more. This generous array, along with the aromatic seasonings cooked into the dish, will make this Mother's Day all the more festive and memorable for the whole family. Mama's Lobster Paella is available for $48 per serving from Friday, 12 May 2023 to Sunday, 14 May 2023.
In Spain, Mother's Day is traditionally held on the first Sunday of May every year to honor the Virgin Mary. The day itself comprises traditions such as people presenting their mothers with a regalo, which is a small gift, along with a card and flowers, and families enjoying sumptuous meals together. If you choose to indulge in Mama's Lobster Paella, then you will almost be celebrating Mother's Day in the traditional Spanish manner. 
Mother's Day Restaurant Specials in NYC
If you want to celebrate Mother's Day the Spanish way in New York City, don't forget that we have three distinct locations where you can enjoy our festive paella special:
Nolita

:

This is for those of you in Midtown Manhattan who would like to treat your mothers to some classic Spanish cuisine. Our Nolita restaurant is located at 284 Mulberry Street.

Chelsea

: For those closer to the West Coast, Socarrat can still make your Mother's day extra special. Our Chelsea restaurant is located at 259 West 19th Street.

Midtown NYC

: Families in the midtown east area of New York City can still make Mother's day a memorable one in true Spanish style. Our Midtown East restaurant is located at 953 2nd Avenue.
Paella – A Dish for the Family to Enjoy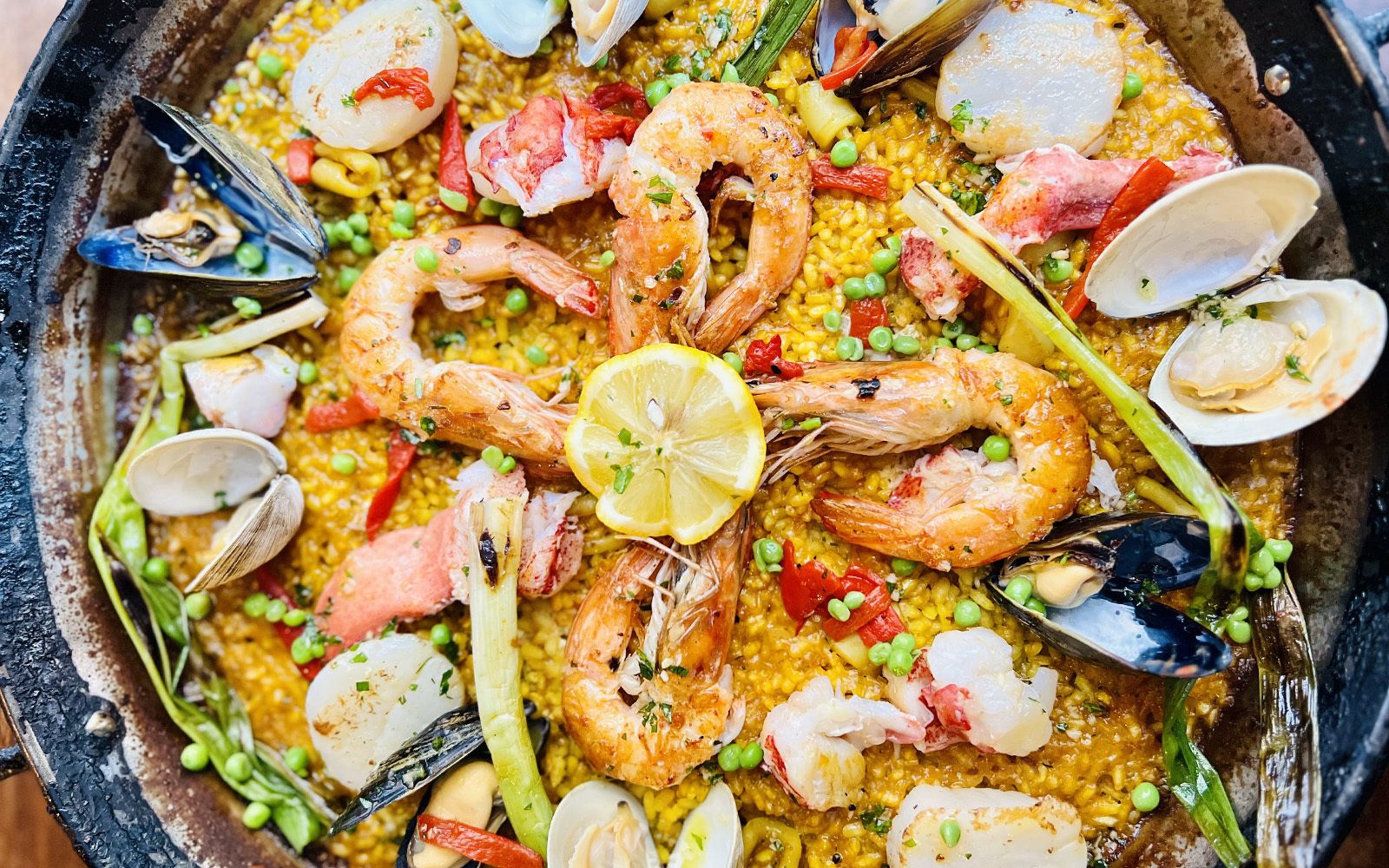 Mama's Lobster Paella is a dish made and eaten in celebration of our mothers, but it is also one of the rare dishes that a whole family can share together. Sharing captures the spirit of Mother's Day, as the day itself is all about generosity and togetherness. Paella might just be the perfect meal for a celebratory occasion that involves these ideals, since it is shared out generously amongst customers, all the while bringing them together. Mother's Day is a perfect occasion for sharing a paella, since it  brings a family together to honor the most important women in that family – the mothers. 
Having Paella at Socarrat
Socarrat's goal is to serve customers a true taste of Spain, and our traditional paella dishes mark the achievement of that goal. They are made with the freshest ingredients, including top-grade meat and seafood, farm-fresh vegetables, and the finest spices. 
This Mother's Day, celebrate with Socarrat Paella Bar. Our unique and flavorful Mama's Lobster Paella special will delight and impress mothers everywhere. With locations in Nolita, Chelsea, and Midtown East NYC, there's something for everyone. Make a reservation at any one of these locations today to give your mother the day she deserves.