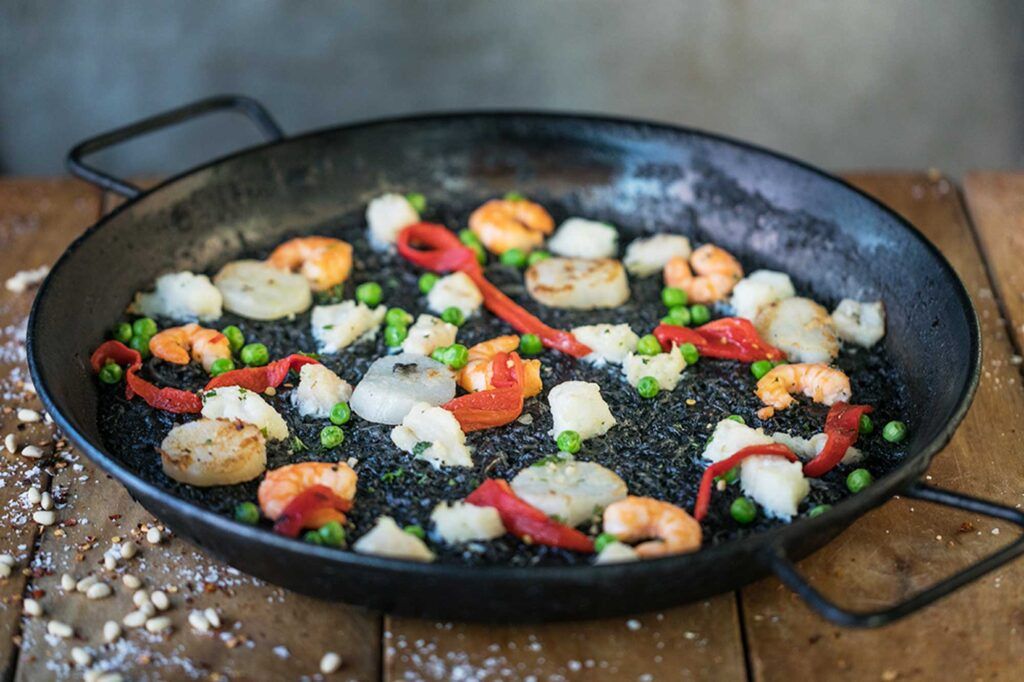 In the vibrant city of New York, finding the right culinary tools to cook your favorite dish is as important as getting the freshest ingredients. When it comes to cooking authentic paella, getting the best paella pan, or "paellera," should be your first step. But how do you decide which one is right for you? Let's dive into the world of paella pans and find out!
What Is Paella?
Originating from the Valencia region in Spain, paella is a rich, savory rice dish. It is cooked with a range of ingredients, from seafood to chicken to vegetables. Its name comes from the Valencian term for "frying pan," symbolizing the close relationship between the dish and its cooking vessel.
What Is a Paella Pan?
The paella pan, traditionally called a "paellera," is the foundation of making a great paella. It is a wide and shallow pan with sloping sides, designed to cook the rice evenly. A paellera can be made from various materials, with different benefits to each.
The paellera's unique design allows the liquid to evaporate evenly. This results in the delicious socarrat – the crispy layer of rice at the bottom of the pan that is a sign of a perfect paella.
Paella, Paellera, or Paellero?
Confusing, I know! When entering the world of paella, you'll come across these terms often. They sound similar, but each has a distinct meaning. "Paella" refers to the dish itself. The "paellera" is the large, flat pan used to cook the paella.
"Paellero" is more flexible, and can refer to either the stove or burner on which the pan sits or the person who cooks the paella. Remember, depending on the region and local dialects in Spain, these terms might be used slightly differently.
Types of Paella Pans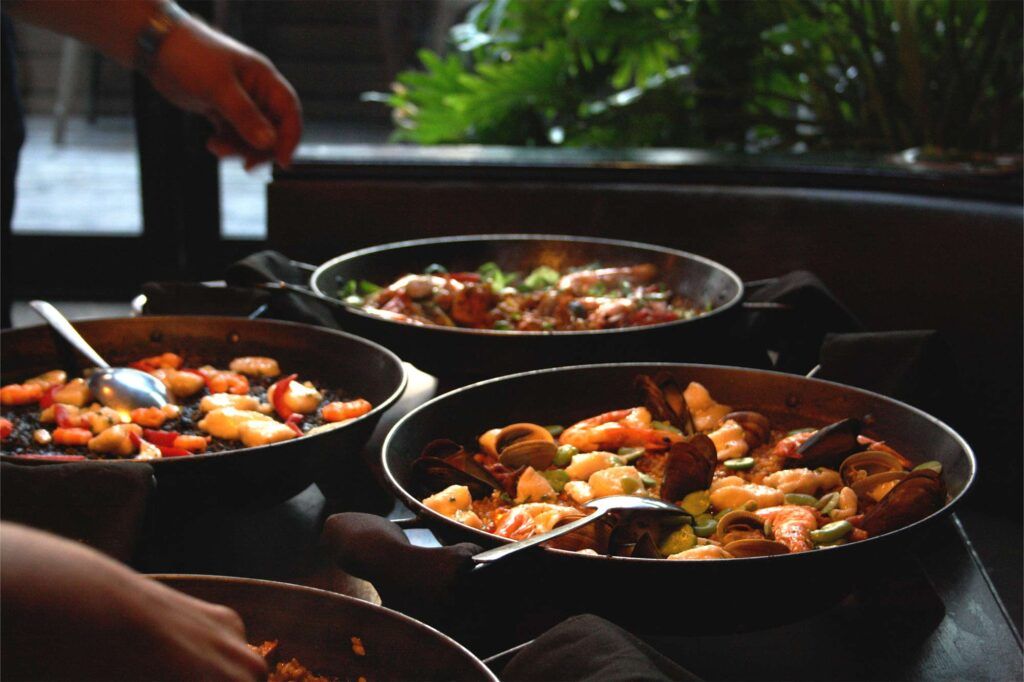 Paella pans come in various materials, including carbon steel, stainless steel, and enamel. There are also many different sizes to choose from. Selecting a paellera depends on personal preference, the type of stove you have, and how many people you are catering for.
Each type of paellera has unique features. Traditional paella pans are made from carbon steel and form a natural non-stick surface over time. Stainless steel is more durable and easier to maintain. Enameled steel is rust-resistant and easy to clean.
Lids for Paella Pans
Traditional paella cooking doesn't involve using a lid. Instead, the rice is allowed to simmer and absorb all the flavors. This helps with the evaporation of liquids, essential in forming a tasty socarrat. However, some modern cooks prefer using a lid to speed up cooking or keep the paella warm.
Finding the Best Paella Pan
Selecting the best paella pan depends on several factors. It's important to ensure that your pan distributes heat evenly to avoid hot spots. It needs to be compatible with your stove top, and should have handles that make it easy to move, even when full.
Consider how much effort you are willing to put into maintaining your paellera. Carbon steel pans require regular seasoning and can rust. Seasoning a paellera is the process of rubbing it with oil and heating it to make a natural non-stick surface. Stainless steel and enameled pans are more low-maintenance.
Where to Buy a Paellera
To get your hands on the perfect paellera, visiting stores specializing in Spanish culinary tools is a great option. You can find paella pans in specialty kitchen stores, online marketplaces, or even at some global supermarkets.
Paella Pan Sizes
The size of the pan you choose is critical, and depends largely on the number of servings. Correct size influences the consistency of the dish, the development of the much-appreciated socarrat, and the ease of cooking.
Here's a rough sizing guide:
10 inches – for 2 people
15 inches – for 4 to 6 people
22 inches – for 8 to 12 people
26 inches – for 12 to 20 people
How to Clean a Paella Pan
After enjoying your paella, cleaning the pan properly is crucial. Once it has cooled, wash your paellera with mild soap and warm water. Avoid using abrasive scrubbers and remember to dry immediately to prevent rusting. For carbon steel pans specifically, applying a thin layer of oil before storing will keep it in good condition for the next use.
Selecting Your Paellera
In conclusion, selecting the right paella pan is more than just a choice. It's a step towards mastering the art of crafting the perfect paella. Once you have your perfect paellera, the next step is gathering around the table to share a meal with loved ones, which is at the heart of the paella tradition.
And speaking of traditions, why not create new ones at Socarrat NYC? Our menu offers a tantalizing range of paella options, catering to all tastes. Try our rich Socarrat paella, filled with an assortment of meats and seafood, or the vegetarian De La Huerta paella. Step into the vibrant atmospheres of our Chelsea, Nolita, or Midtown East locations to indulge in Spanish cuisine at its finest.